It has been 10 years since the release of Grand Theft Auto 5 in 2013, with a new world and gameplay, making it phenomenal until now.
While GTA 5 has maintained its position as one of the most worth-playing games, fans are eagerly awaiting its successor, GTA 6, which is believed to be a worldwide success.
Since Rockstar Games hasn't officially announced anything about GTA 6 yet, lots of rumors and leaked images/videos of the next product from Rockstar Games are being discussed all over social media platforms.
In this post, we'll cover all leaked news, images, and sources about GTA 6.
---
Table of Contents
---
GTA 6 Potential Release Date
Here is what you need to know about the GTA 6 launch event and related information regarding the release of GTA 6
When Will GTA 6 Be Released?
Regarding the Q4 and Fiscal Year 2023 Conference Call, established by Take-Two Interactive, there is a belief that GTA 6 is scheduled for release sometime between April 2024 and March 2025.
You can look at the Q4 and Fiscal Year 2023 Conference Call Prepared Remarks here.
A Guy Disrupting The Stage, Asking about The GTA 6 Release
At the recent Gamescom Opening Night Live 2023 event, which occurred on August 23, 2023, while the host of the show, Geoff Keighley, was sharing his impressive and exciting thoughts about Starfield, a guy from nowhere jumped onto the stage, shouted out in the mic about GTA 6:
Bill Clinton wants to play GTA 6!
Bill Clinton!
This unexpected interruption was fortunately sorted out after that. Surprisingly, it turns out that this guy had done the same thing at other shows and stages, with the same purpose: When will GTA 6 be released?
---
GTA 6 Map and The New City
What is the size of GTA 6 map? What will be featured in the next GTA game? How about the Mini-map? Read on to find out.
How Big is the GTA 6 Map?
Recently on X, lots of players expressed their interest in an image showing the map of GTA 5 and GTA 6. The map is supposed to be reasonably bigger than GTA 5's map.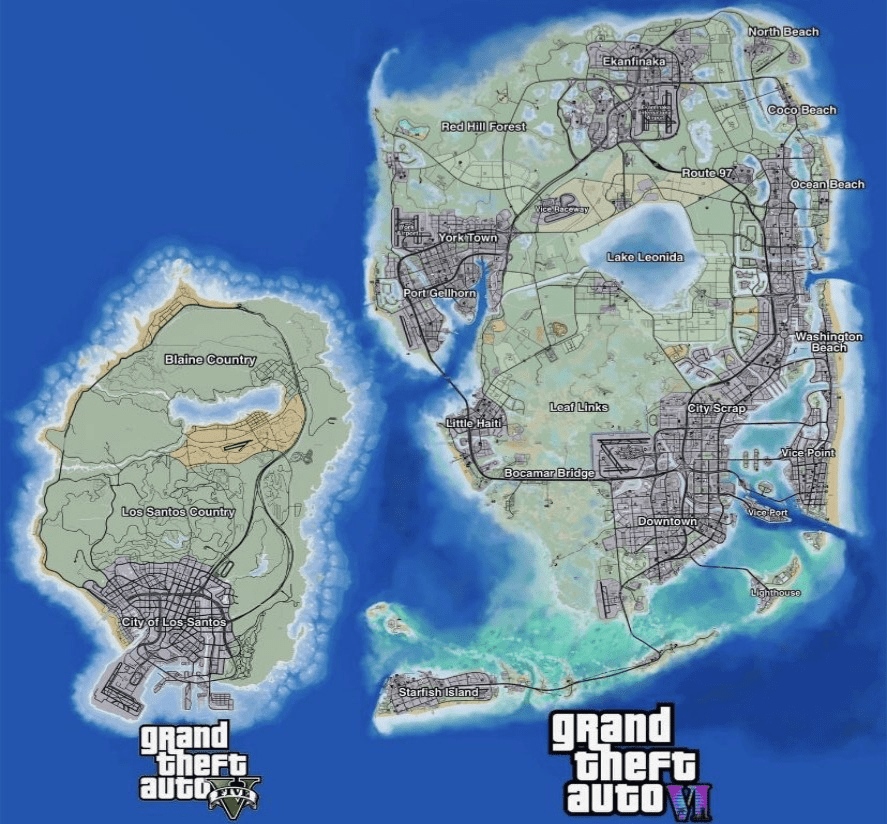 With a larger map, GTA 6 will undoubtedly come up with larger or more cities, a more complex traffic system, as well as new landscapes.
GTA 6 and Potential Mini-map Improvements
If the entire map of GTA 6 is significantly expanded, then the mini-map, a small, simplified map displayed on the screen, is also taken care of.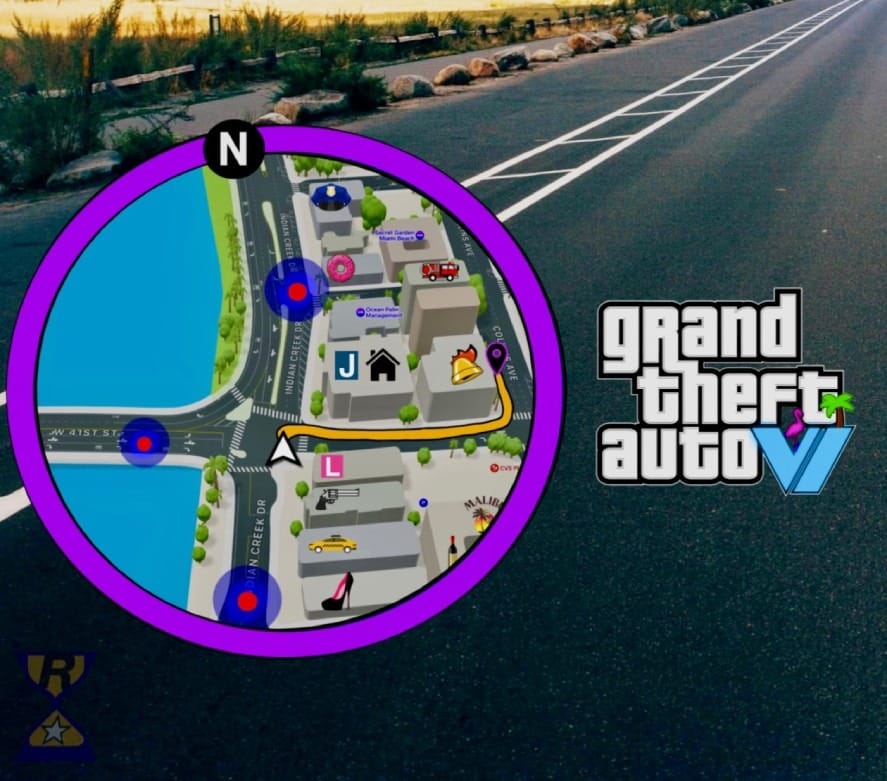 According to a post on X, the mini-map on GTA 6 is predicted to be a mixture of GTA Vice City's mini-map and 3D elements.
While the mini-map on GTA 6 seems to keep the same style as GTA 5's, it's displayed with colors and illustrated with more elements and icons.
GTA 6 is Reported To Be Based On European Cities
In discussions on Reddit, fans eagerly shared their thoughts about the potential location of GTA 6. Many believe it might be set in European cities to reflect their culture and identity, provided that Rockstar Games doesn't choose a location within the USA.
The ideas vary, primarily based on where fans live. Check out this post for more details.
GTA 6 Is About to Feature Iconic Locations and Places
According to the world events in the GTA VI leaked, as shown in GTA Forum, many iconic and famous destinations are listed, such as Ocean View, Ocean Beach, South Beach, and Little Haiti.
There's a strong belief that these locations will be featured on the GTA 6 map, just as the developers also did on GTA 5 by featuring real-life locations in Los Santos and Blain County.
GTA 6 Black And White Map Concept by Fan
A Reddit user posted a B&W GTA 6 map concept that differs from the other GTA 6 maps, even though they applied the leaked location names in their blueprint.
Due to its black-and-white color scheme, it's tricky to distinguish where the cities, hills, and mountains are.
Generally, most comments agreed that this concept doesn't make sense and lacks detail.
GTA 6 Map Comparison to GTA 5's
A Reddit user named StikyLizardStudiosYT created an image comparing the size of the GTA 6 map and the GTA 5 map.
Based on the dimensions and areas, it can be said that the map of GTA 6 (146 km2) is 70% bigger than the map of GTA 5 (84.75 km2).
---
New Characters in GTA 6
Scroll down to learn more about Jason and Lucia – the protagonists featured in GTA 6.
GTA 6 Will Feature 2 New Protagonists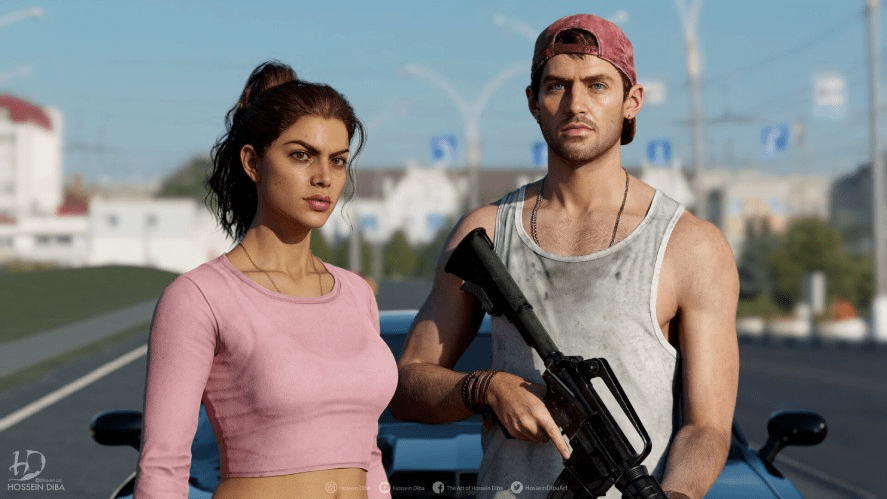 According to many sources, the subsequent protagonists of GTA 6 are Jason and Lucia.
Hair and beards are Expected to Grow Naturally in GTA 6
In parallel with introducing new characters, GTA 6 implements a new game mechanic system: the protagonist's hair and beard will grow naturally.
As a result, Jason and Lucia will undergo changes in their appearance over time, impacting how you can customize your character.
Building the Relationship Between 2 Protagonists is Up to Player's Choices
Due to the different genders between Jason and Lucia, the dialogue and mission approaches you choose might affect how they treat each other: romance or bromance.
---
GTA 6 New Features and Gameplay
New features are what set GTA 6 apart from its predecessors. If so, what's new in GTA 6?
GTA 6 With New and Detailed Vehicle Customizations
Given that GTA 5 is excellent at customizing vehicles, GTA 6 is predicted to take it a step further.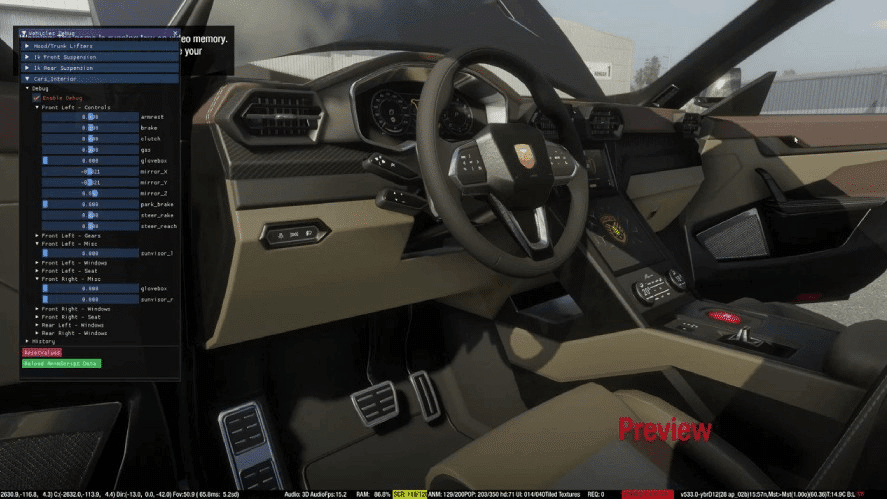 The leaked images from X showcased numerous vehicle interior customizations, for instance, armrests, glove boxes, clutches, etc. These features are unfortunately absent in GTA 5.
GTA 6 and The Return of The Chainsaw
The chainsaw, known for its powerful damage, has been a beloved close-combat weapon in previous GTA titles but was notably absent in GTA 5.
The tweet on X reveals that the development team is working on a variety of in-game assets, including the chainsaw, electric board, boat motor, and more.
GTA 6 Is Set To Introduce Surfing Feature
According to a tweet on X, a group of up to 20 developers are hired by Rockstar Games to overhaul the water in GTA 6.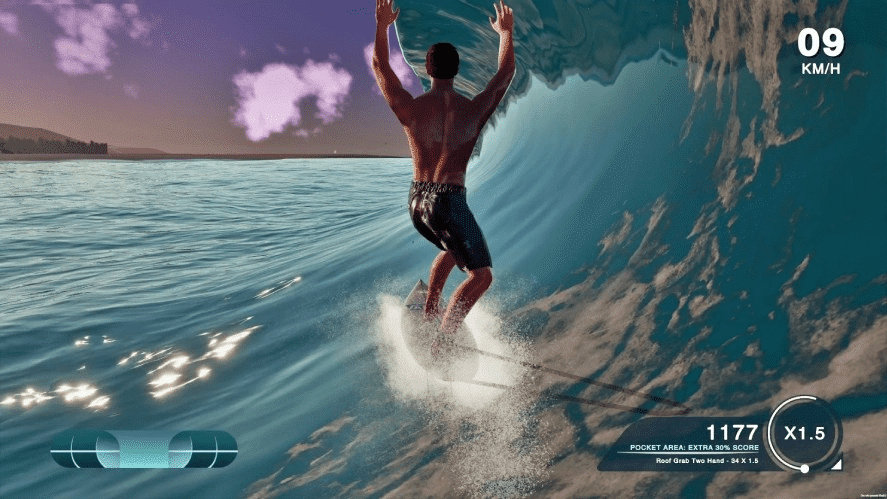 This includes new activities on the water's surface, such as surfing.
GTA 6's Weather System, Animals, and Activities
GTA 6 will allegedly implement a new weather system featuring natural disasters like hurricanes.
Other elements, such as cartels and fishing, are also predicted to be brought into GTA 6.
GTA 6 is Set to Bring Back the Jetback
A GTA 6 concept drawing by EmadAlden, inspired by the initial sketch, provides a glimpse of GTA 6's potential appearance.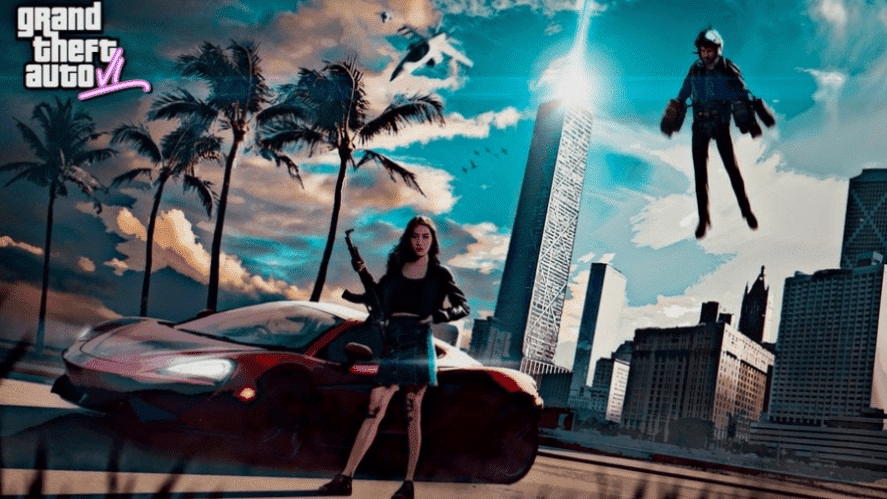 Notably, the concept showcases a male character utilizing a jetpack, a vehicle from earlier GTA games like San Andreas but absent in GTA 5. This hints at the possibility of the jetpack returning in GTA 6, generating considerable enthusiasm within the gaming community.
New Protagonist's Weapon Wheel in GTA 6
The weapon wheel in GTA 6 will differ significantly from GTA 5's.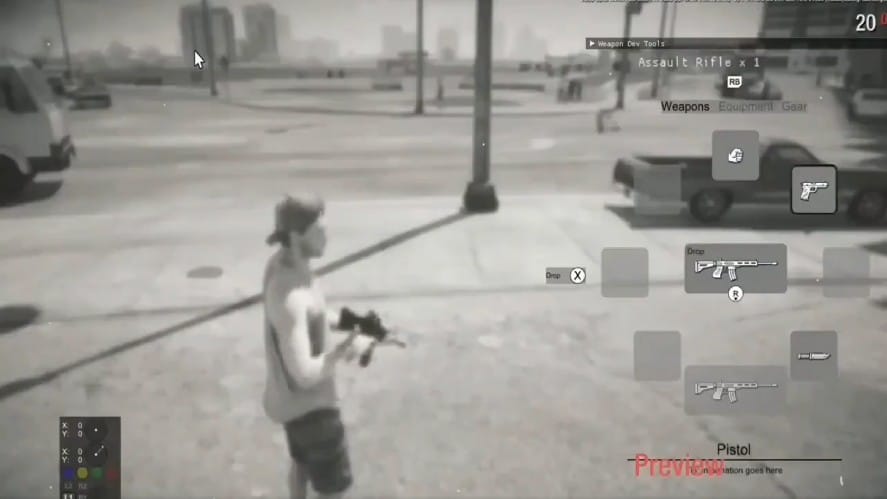 Based on an image on X, the weapon wheel is moved to the right side instead of the center, offering better visibility.
Police in GTA 6 is Going To Be More Active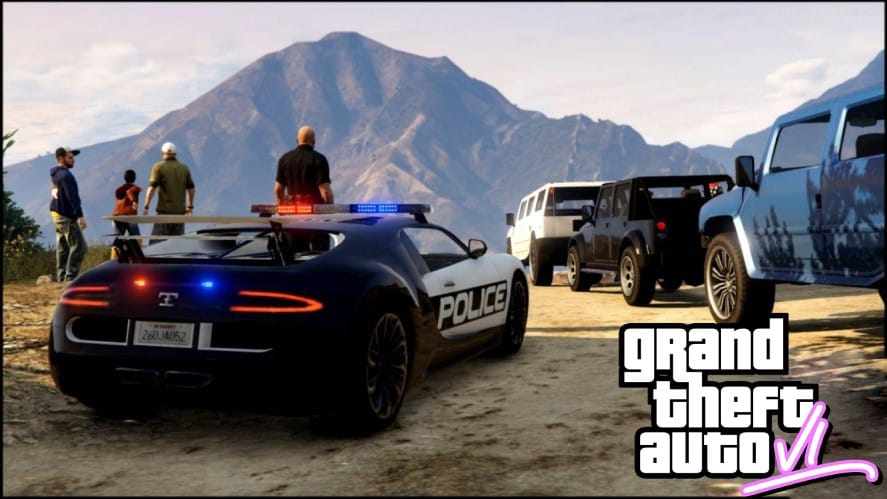 In GTA 6, the police officers will be enhanced with AI to investigate and intelligently identify robberies, murders, or accidents in a more systematic manner.