In GTA 5, to prepare for the 'The Big Score' mission, Lester will require you to acquire 3 Gauntlets from locations he points out in his email.
Since no clues are shown on the map, finding these cars might be tricky if you rely solely on the email's description.
In this post, we'll show you all 3 Bravado Gauntlet Locations in GTA 5.
---
Table of Contents
---
Map Of All 3 Bravado Gauntlet Locations in GTA 5
First, let's take a look at 3 Bravado Gauntlet locations shown on the whole map of GTA 5.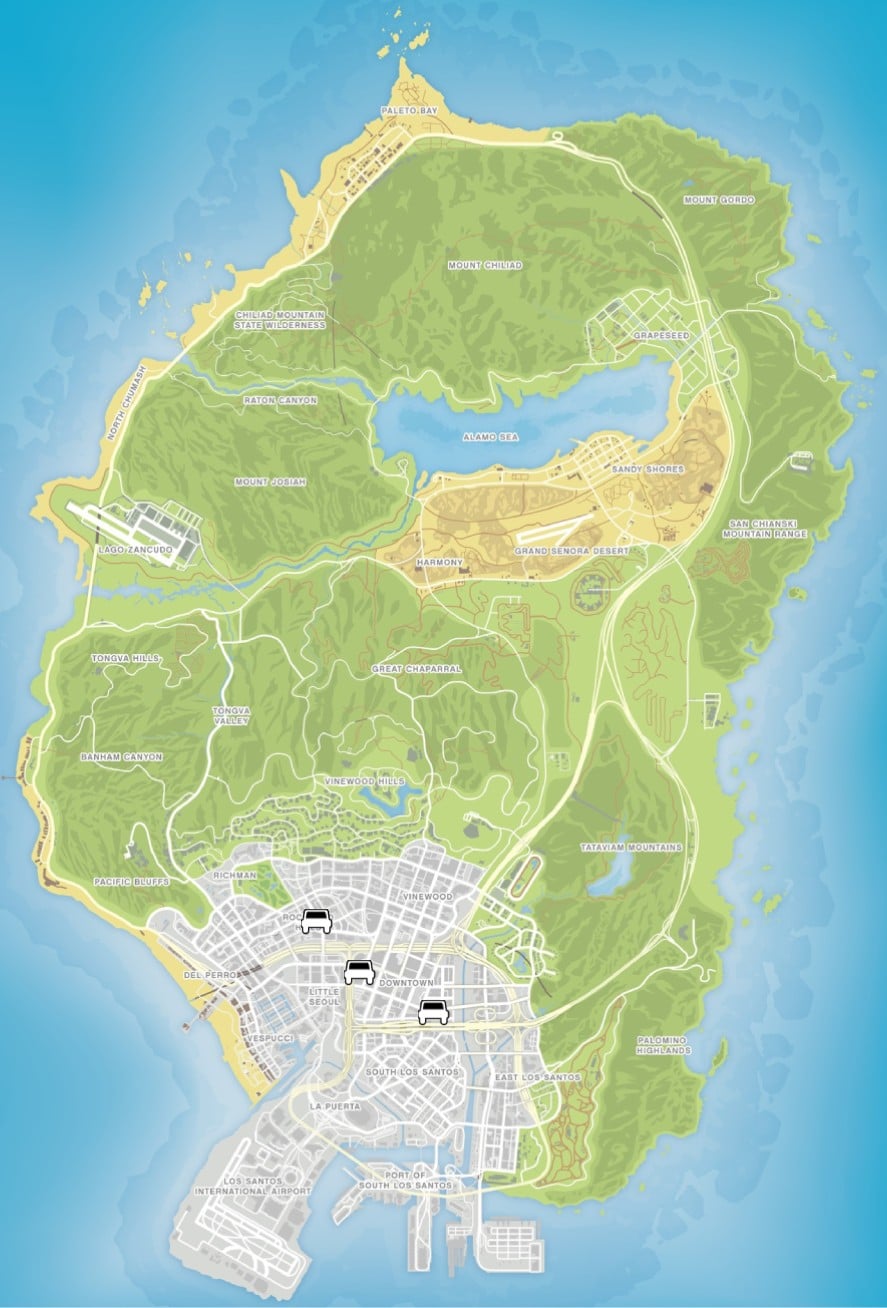 ---
All 3 Bravado Gauntlet Locations in GTA 5
Below are the detailed locations of 3 Bravado Gauntlets you need to collect for the heist setup in GTA 5.
1. Rockford Hills
The white Gauntlet is parked at the entrance of the Caca shop on Portola Drive, Rockford Hills.
2. Pillbox Hill
In Pillbox Hill, find the San Andreas Parking Counsel, which is located at the intersection of Peaceful Street and Vespucci Boulevard.
Head to the top of the building, and you'll see the black Gauntlet parked next to the stunt jump.
3. Mission Row
The third, black Gauntlet is parked in front of the Templar Hotel, which is located to the southeast of Legion Square in Mission Row.