If you want a mod that allows you to customize extensively and offers a range of features to make GTA V one of a kind, then Menyoo Mod should be the first one that comes to your mind.
In this guide, we'll walk you through the GTA Menyoo Mod, including its incredible features, installation, and important notes.
---
Table of Contents
---
GTA V Menyoo Mod: Overview
Menyoo Mod stands out as a comprehensive and versatile mod that allows you to take control of all the aspects of the game and add more necessary features that you have never seen before.
While Script Hook and Native Trainer are common but yet they still lack many additional features. This Menyoo mod can take your experience to a whole new level with lots of cool things that are worth exploring, such as:
1. Player options
Player options allow you to customize your player comprehensively, including changing the basic stats of all 3 protagonists, appearances, animations, and moods.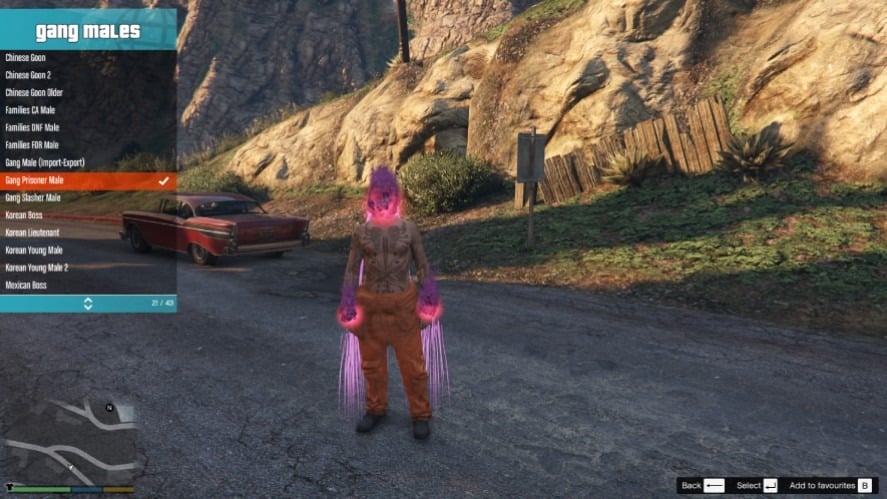 Besides, feel free to choose to be invincible, invisible, and possess all special skills such as super run or super jump.
2. Vehicle Options
Vehicle options provide a variety of vehicle customizations, from the most common ones, such as spawning vehicles, adjusting colors, adding speed indicators, and auto-fix, etc.
One of the best parts about this option is that it offers a free and versatile vehicle-part installation, which is only available when you visit custom Auto shops in the city. Such a valuable feature, right?
3. Teleport Options
Are you tired of spending hours traveling through GTA V? Wish you could instantly teleport to any location you desire? Well, we have an exciting solution for you!
With this teleport options, you can teleport to specific points, coordinates, mission standpoints, and even…underwater.
Keep in mind that you should mark the location on your map first, or the teleport feature won't work.
4. Weapon Options
Weapons are inevitable parts of the chaotic world like GTA 5, and certainly, most of the mods offer this feature. However, this Menyoo can even take it to a higher level.
Weapon options provide unlimited ammo, unlock all guns and melee weapons. In addition, it increases weapon damage, makes all weapons explosive, and adds laser for ultimate aim.
Overall, dealing with the cops or enemies is no longer your concern.
5. Weather Options
If rain is slowing down your vehicle or fog and blizzards are limiting your visibility, don't fret.
You now have the power to change these conditions at will, instead of waiting for them to dissipate, thanks to the weather options.
With various weather types to choose from, you can immediately apply for your world and enjoy the mesmerizing scene.
Moreover, the mod also contains other interesting features, so check the installation guide below and explore it without hesitation.
---
GTA V Menyoo Mod Installation
Check out this step-by-step guide on downloading and installing the GTA V Menyoo Mod:
Download and install Script Hook V.
Download Menyoo PC [Single-Player Trainer Mod].
Extract and copy all files to the GTA V root folder.
Open GTA V, press "F8" to enable the menu, use the arrow keys to change options, "Backspace" to go back, and "Enter" to confirm.
It's worth noting that you should install the mod from the official link. Using the other links might lead to viruses and malware.
---
Download GTA V Menyoo PC