In GTA 5 & GTA Online, pearlescent combos refer to the unique customization options you can apply to your vehicles, including selecting a primary color and then adding pearlescent paint to the finish, creating a distinctive and eye-catching appearance.
In this post, we'll show you our picks for the 10 best pearlescent combos in GTA 5 and GTA Online.
---
Table of Contents
---
How to Apply Pearlescent Combos to Your Vehicles
You must come to any Los Santos Customs branch to apply the pearlescent combos.
To apply pearlescent, you need to change your vehicle's respray to the metallic option. While the matte option can also be applied, it requires a few tricks.
First, select the primary color of your vehicle, then apply the same for the secondary color. After that, select "Pearlescent" in Primary Respay and choose the option you like.
---
10 Best Pearlescent Combos In GTA 5 & GTA Online
There are endless choices when it comes to a combination of metallic and pearlescent colors. You're free to combine any of them according to your liking.
Our picks are based on our personal choices, and you can take them as a reference and choose the one you like the most.
1. Metallic Lava Red/Lime Green
This striking blend of Metallic Lava Red and Lime Green isn't for the faint of heart, but it guarantees a head-turning look in Los Santos.
The deep, fiery red base gets an extra kick from the vibrant lime green pearlescent finish, creating a contrast that screams confidence and style.
2. Metallic Galaxy Blue/Hot Pink
The Galaxy Blue base emanates sophistication, while the Hot Pink pearlescent coating adds an electrifying twist.
This balanced fusion of vibrant blue and pink creates a combination perfect for all players, guaranteeing admiration from all corners.
3. Metallic Midnight Blue/Torino Red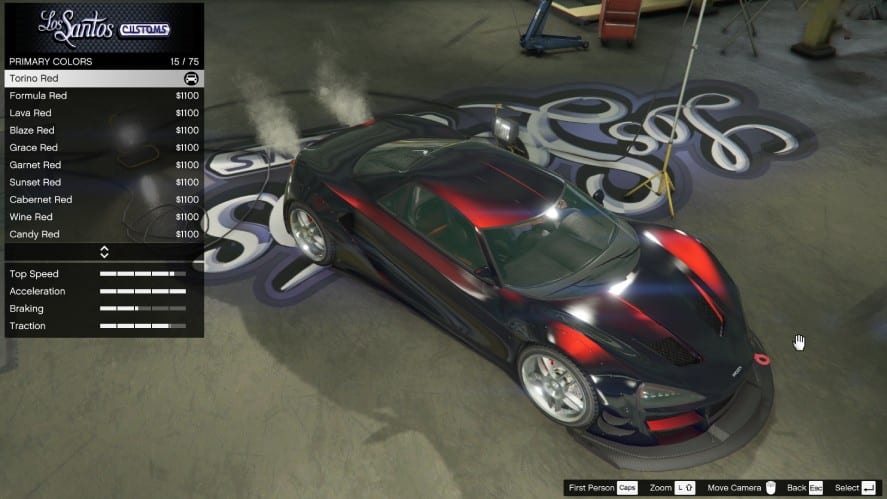 The pairing of Metallic Midnight Blue with a Torino Red pearlescent coating creates an extraordinary contrast. The deep richness of Midnight Blue exudes a refined charm, while the Torino Red pearlescent coat adds a touch of boldness.
This combination transforms your vehicle into a symbol of mystery and passion, making it an unforgettable presence on the streets of Los Santos.
4. Metallic Black/Race Yellow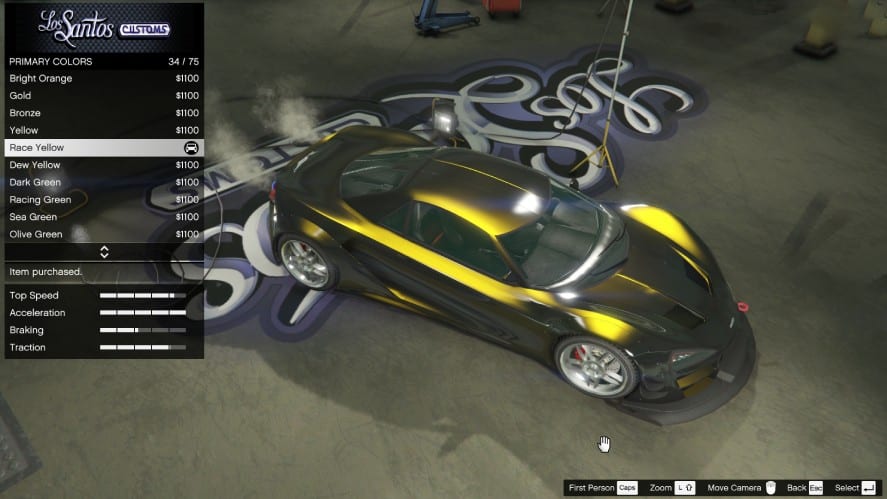 The combination of Metallic Black and Race Yellow forms a captivating contrast that's impossible to ignore.
Furthermore, the inclusion of Race Yellow enhances visibility, making your vehicle stand out even in low-light situations, ultimately boosting safety.
5. Metallic Wine Red/Ultra Blue
The pairing of Metallic Wine Red and Ultra Blue creates a symphony of sophistication and vibrancy. This combination emits a distinctive allure that commands attention.
With its unique charm, this blend is truly unforgettable, making your vehicle a standout wherever you drive.
6. Metallic Dark Blue/Race Yellow
If you're seeking an individualistic style, this combo lets you express your bold side.
The profound and almost enigmatic Metallic Dark Blue complements the dynamic Race Yellow, forming a visually striking contrast. This combination will catch your attention and make a strong statement wherever you go.
7. Metallic Red/Ice White
The Metallic Red/Ice White combo is versatile and suits various vehicle types, from stylish sports cars to sturdy trucks.
With its deep Metallic Red paired with the clean and cool Ice White, this combination offers a timeless and enduring style.
8. Metallic Gasoline Green/Lime Green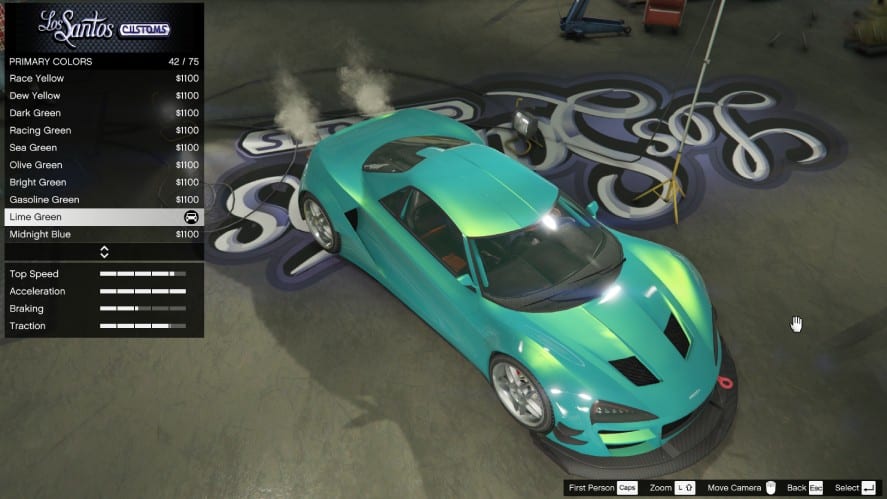 For someone seeking to make a statement in GTA 5, the Gasoline Green/Lime Green combo is the way to go. It's about turning heads and leaving a lasting mark while navigating the city.
These vibrant colors guarantee your car won't blend into the crowd on Los Santos' bustling streets. The combination of Gasoline Green and Lime Green radiates confidence and a fearless attitude.
9. Metallic Anthracite Black/Ice White
In GTA 5, the Metallic Anthracite Black/Ice White combo is a stylish option that blends classiness with a contemporary feel.
The Anthracite Black offers an aura of power, while the Ice White gives off a sense of innocence and luxury.
10. Metallic Wine Red/Salmon Pink Pearl
If you want to show off your vibrant personality while driving, this combination is a fun choice that guarantees an exciting ride.
The deep richness of Metallic Wine Red adds an air of sophistication and elegance, while the Salmon Pink Pearl brings a playful twist, making the vehicle genuinely unique.